Garden Collaboration Space
35 m² 
4.8m Meeting table (up to 18 seats)
10-12 Desks spaces
65″ 4K Screen
2.5m Whiteboard
Acoustic clouds
A cosy room situated in our courtyard garden on the ground floor with windows looking out to the green space. Large enough to accommodate meetings with as many as 18 people around a 4.8m table. A 65" 4K screen and a 2.5m whiteboard offers the perfect way to share ideas. This room is also suited for teams of up to 12 people for 'office-on-demand' – rent the room for a day or more and have your team working alongside each other.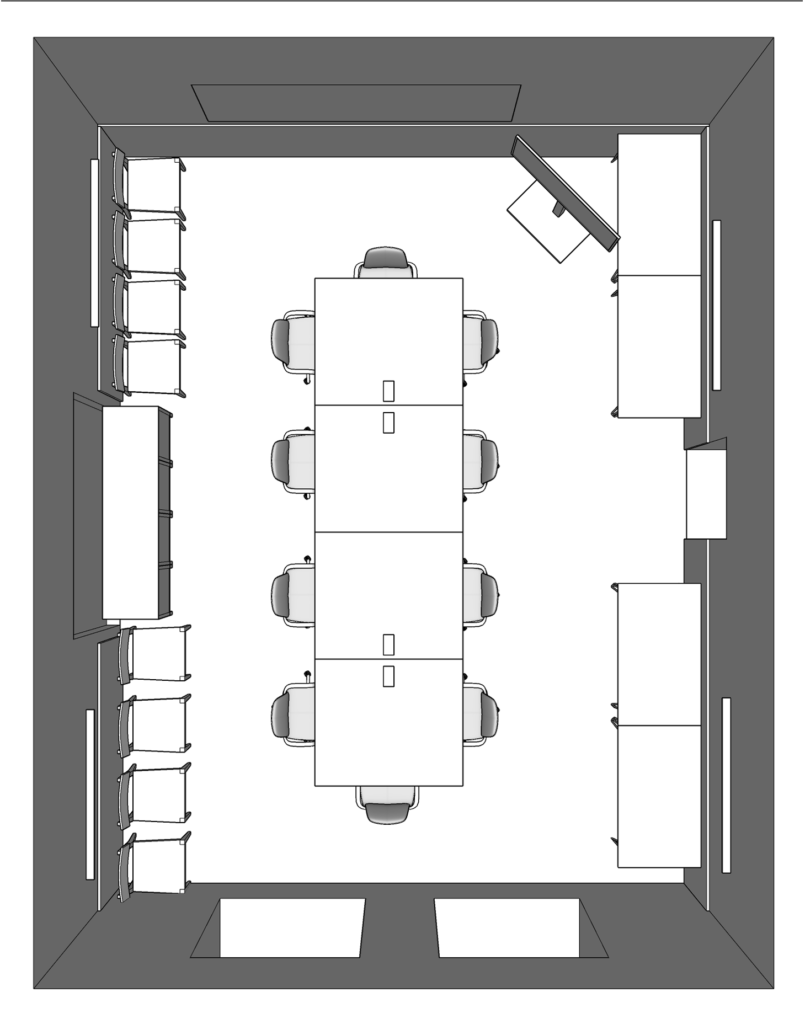 8m² 
Huddle table (3 seats)
43″ 4K Screen
4k Logitech Meetup Webcam
Acoustic treatment
Podcast recording option
A room that is ideal for webcalls; it can seat up to 3 people and has a 4K screen as well as a 4K Logitech webcam that is easy to connect to your laptop. Acoustic treatment and a curtain backdrop ensure the audio is just right and the background appealing. This room can also be rented as a podcast studio.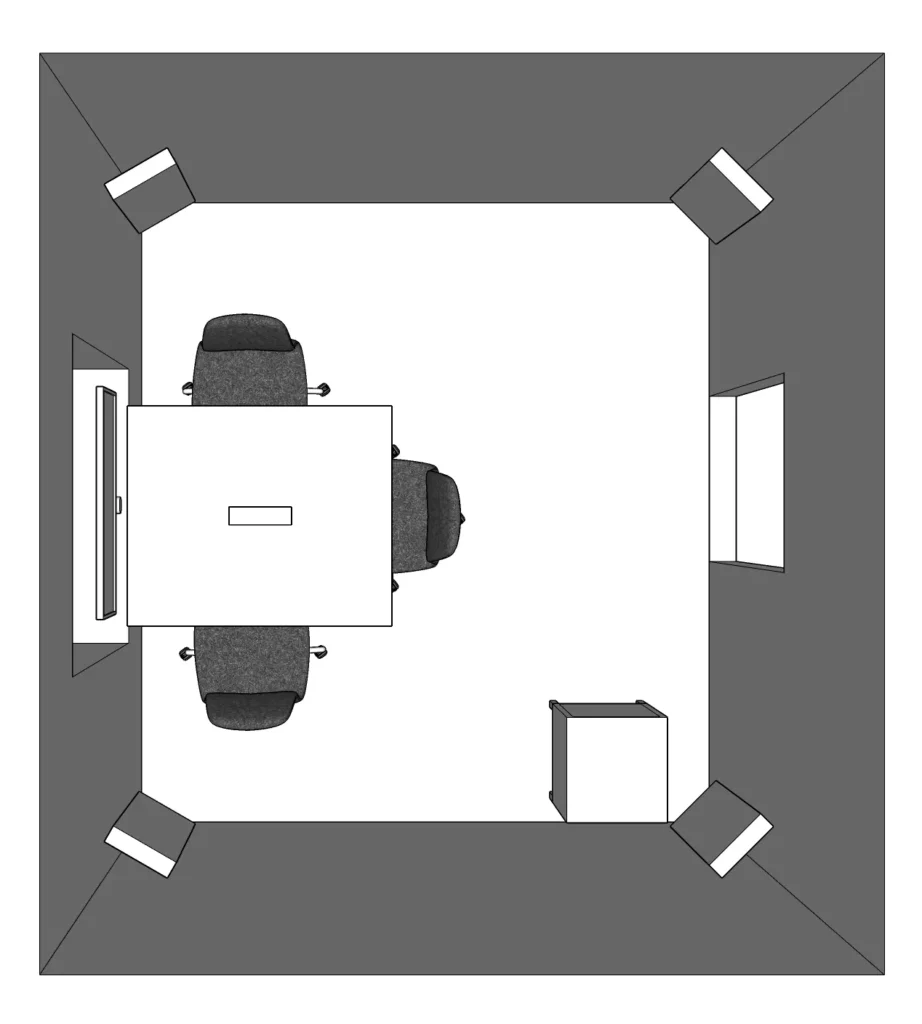 Second Floor Meeting Room
16m² 
Conference table (6-8 seats)
55″ 4K Screen
4k Logitech Meetup Webcam
2m Whiteboard
Located at the top of our building this room can accommodate 6-8 people. The room is equipped with a large 4K screen as well as a 4K Logitech wide-angle webcam that can capture a group of people on a call. A large whiteboard makes sharing ideas during a meeting even easier.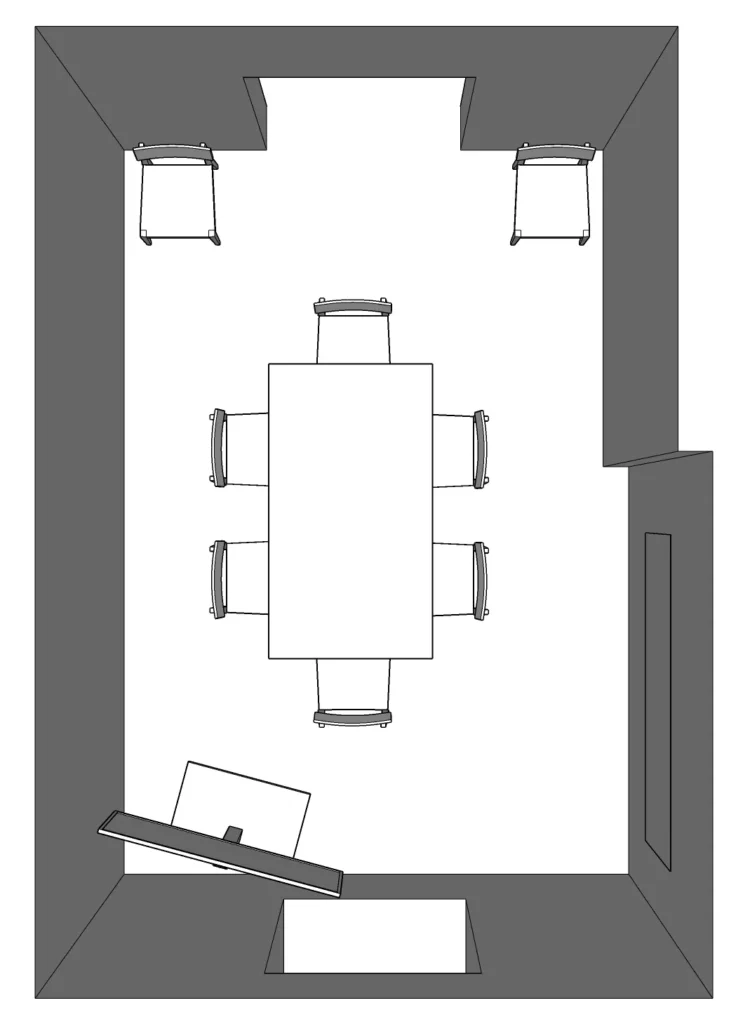 52m² 
Projector & Sound System
Up to 30 people seated
Licensed bar space
Evening & Weekend Bookings only
The ClubHouse is a large space that can comfortably hold 20-30 people seated for events with a projector. The room is connected to the Yolk cafe and bar area which can be opened up for event entrance as well as the consumption of alcoholic and non-alcoholic beverages as well as snacks.
This space is available in evenings (from 6pm) and weekends.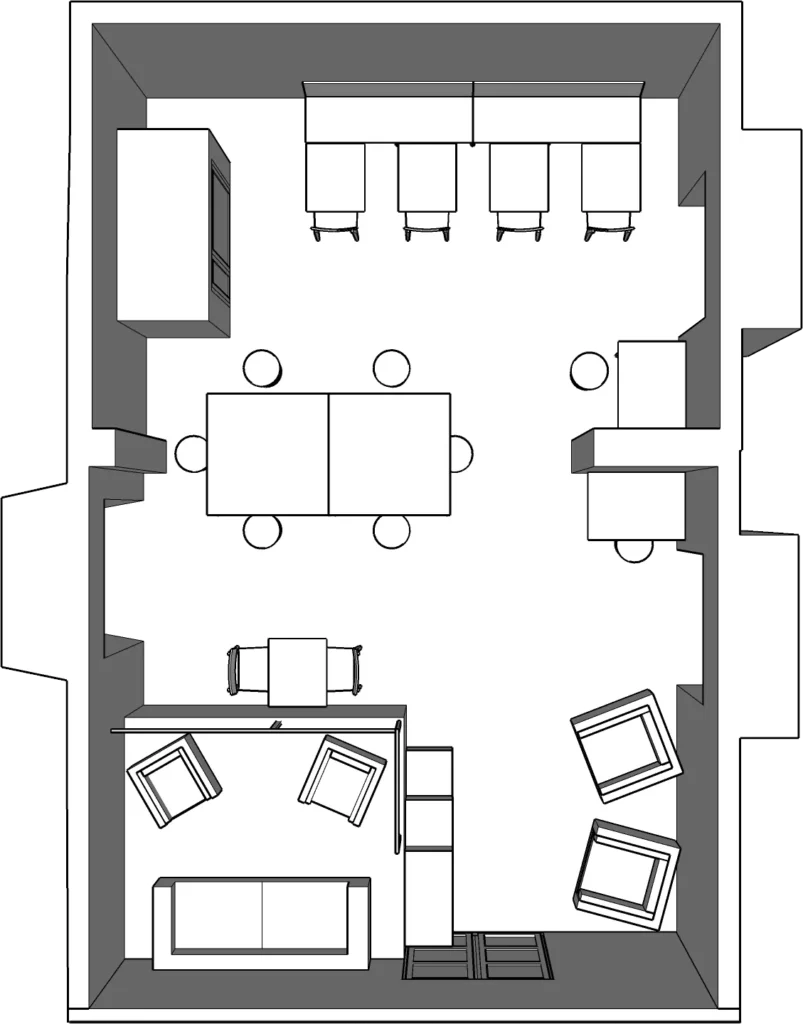 19m² 
Conference table (8-10 seats)
Markerboard
Magnetboard
Projector (additional cost)
Evening & Weekend Bookings only
A room with a large table (3.5m x 1.2m) and 8-10 comfortable, conference-style chairs. It benefits from large marker board and magnet board as well as a projector. Connected to the ClubHouse Event Space it can be combined in a booking to extend the main room or create an auxiliary space.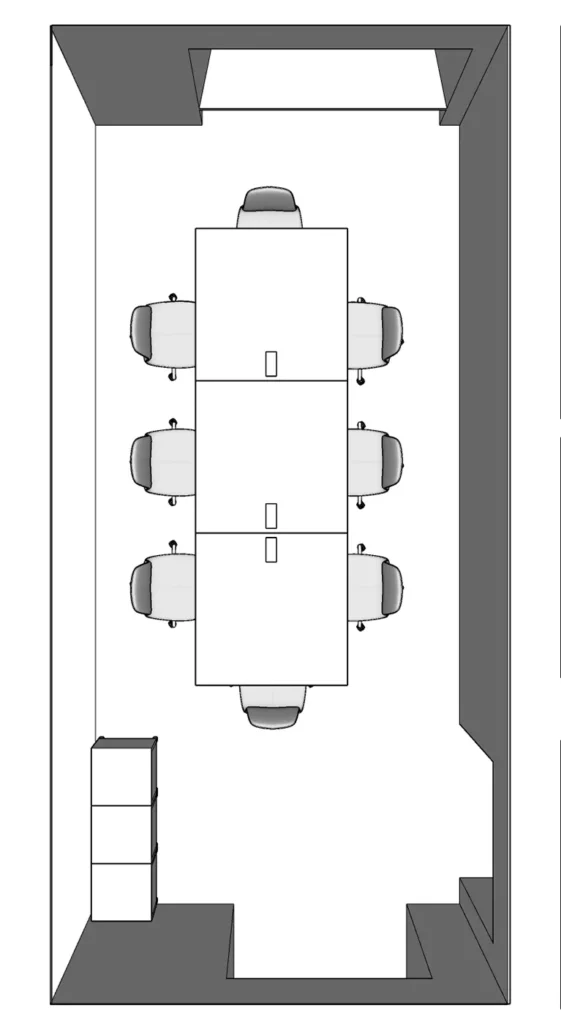 "The Yolk team were just getting started when we needed some office space to get our company up and running. They pulled out all the stops to get the space ready to use, and I'm glad they did - great atmosphere and location. This working space has more personality than any of the other offerings in the city - well worth checking out!"