Top 5 Places to Work in Krakow
What are the Top 5 Places to Work in Krakow? Whether you are looking for a cafe, coworking space, a library or a bar. We have some recommendations for you.
Krakow has developed into a business hub in the past decade with the addition of many multi-national companies which in turn have attracted an international workforce.
It has also firmly established itself on the digital nomad map of the world; through a relatively low cost of living, a young population with plenty of bar and restaurants.
If you are visiting Krakow and need a place to work, check out some of our recommendations below.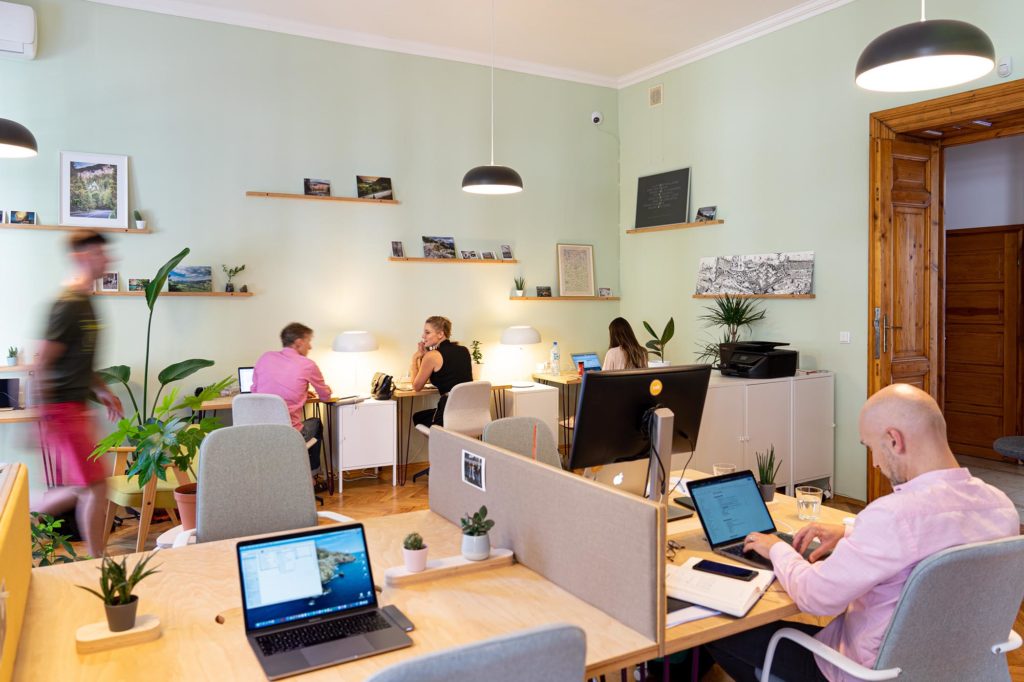 Yolk is more than a coworking office or coworking cafe: it's a great group of people.
A heavy emphasis on community has pushed its development to include a variety of places to work in; from the stylish office workspaces to the coworking cafe or the courtyard garden. The space was designed to help its members build connections with each other.
Get a day pass, a week pass or monthly membership to either the cafe space or the office workspaces.
Wesoła Cafe brought the modern style coffee shop to Krakow.
A relaxed atmosphere with great food and even better coffee – the kind of things we expect from a great cafe these days. But it wasn't always the case here in Krakow and Wesola led the way. They didn't stop with the innovation, they have grown from strength to strength, perfecting what they do.
Kalafornia don't overthink things – they do what they do, well!
A coworking space that has been on the market for a number of years and have created a great atmosphere. If you are looking for a desk to get your work done, this is a good place to try.
A public library that is suited to the times we live in.
If your idea of a public library are rows of books and a lady that tells you to 'shhh' – think again. Arteka provides plenty of spaces to work from as well as multimedia experiences and a cafe on the groundfloor. It's not always easy to get a place to work during busy times though.
A communist-era hotel by the river that has now become a popular hangout.
The Forum is the perfect place on summer days when your work doesn't necessarily require a focus space. A busy bar, canteen and general place to have fun, you won't struggle to find a place to work, unless you trying to work in the evening 😉
Send us your details and we will get back to you and arrange a chance to come and spend some time at Yolk.