When you meet Seth you immediately get the sense that he is ON! A self-proclaimed chatter-box, it quickly becomes evident that he's deeply invested in every conversation. This eagerness to communicate has served him well in the U.S. where he built and sold two businesses. Now, he's in Krakow and together with his new startup they're poised to tackle isolation. In our free flowing conversation, find out what he's devoting his life's work to, his thoughts on his new home in Krakow, and how it all came to be.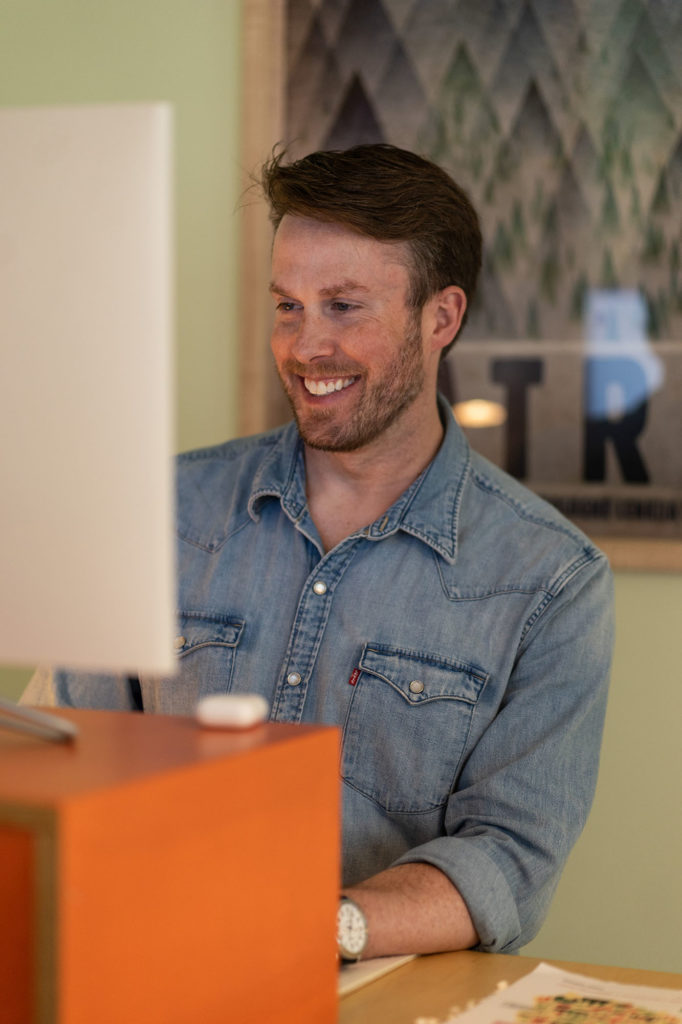 What are you currently working on?
We want to serve the coordinators of the Erasmus programs, acting as a connector for them. There are roughly 30 of them and currently they are very decentralized. These coordinators oversee between 500-5000 Erasmus students in Krakow every 6 months. Secondly, we want to serve the students coming to Krakow with assistance in finding accommodations and other areas where a language barrier is a factor. 
Tell me about your mission
We have a mental health practice with three psychologists, and as a company one of the things that we are trying to do is reduce isolation. Reducing isolation is a broad term. So for us it's not only about therapy, it's also about reducing stress. It could even involve politics and culture. 
Tell me about the team
On the face of it, we are three psychologists and a business person, but I believe that we are more than that. Beata, my partner, is one of the psychologists and their interest is in mental health and therapy. 
Then there's myself, I'm an American business person with a finance and accounting background. I also started two retail brands which I grew and sold.  And now I wanted something that will be my focus for the next 20-25 years. I think that not only is mental health across the world highly under recognized and funded, but I think that it touches many aspects of the economy and life. I believe that we need more professionals and less stigma. 
Who is your work serving?
Our clients and customers, we are them. Beata and I are internationalist, globalist people. That's what drove us to the Krakow student population and this service project. We want to spend time with them and benefit them. We are after the people on the fringe, the weird and specific kind, the ones that want to be served and discover new things. 
How would you measure success in this project?
One quick measure of success would be if there was an annual get-together, association, or some sort of sharing of strengths and ideas for the program, among the 30 coordinators who have never spoken with each other. I'd also like to maximize the funding of the Erasmus program, so that students can get the most out of it. So one financial win would be to reduce onboarding costs. 
What help do you need?
We feel comfortable in this space based on our experience. We feel like we understand the work of the coordinators. But once this becomes an app or a website, it will be outside of our core competencies. However I'm not losing sleep over the development, because I don't think that I'm tied by my ability to develop an app or website. 
What is a common misconception in the field that you're working in?
I think the misconception is that there's nothing that we can do about it. The idea of introverts not wanting connection or the idea that the world is changing as teenagers and college students are into their phones with their screen time, as if that's how they want it to be, as opposed to habit forming technology that is there for them.
How did you find yourself in Krakow?
I came here for love. It was a four year journey of planning, until I was in a good position to come here with my dog to be with Beata.  
How do you feel being in Krakow?
I struggle, there's major cultural differences with meeting new people or incorporating new ideas. That said, I'm focused on learning Polish and I love Krakow. It's a beautiful city, there's lots of great people here and I'm feeling more and more integrated. I've set myself up over the past year to do the things that I really like in my life. The learning curve is steep, I think it's going to be a 4-5 year journey until I feel really connected.  The last year was difficult, but I'm feeling more comfortable now. 
You've likely built up a lot of empathy along the way? 
My empathy has increased multifold in the past year. Polish bureaucracy has been a real pain point. I can't imagine a student without the right resources or not having someone who spoke Polish by their side. I feel tremendous sympathy for someone who comes here trying to get through these experiences. 
What message would you put on a billboard?
"Smile at a stranger, what's the worst that can happen?" …I would poke fun at the serious nature of Polish culture in a public setting. This whole distrust feels very hilarious to me.
To whom or where do you look for inspiration?
I love Seth Godin, for me he's the godfather of marketing. For someone that was trained in a technical field, I'm so drawn to the idea to not change people's mind but instead appeal to what is already in there. Also, since I lived in Omaha, Nebraska; Warren Buffet is someone that comes to mind as someone who is highly practical and very down to earth, regardless of the amount of success he has had. 
Anything else to add?
One of my mentors said, "Whatever you do, it's not important what you do, but you should always try to add value and make it better or leave it better than you found it." 
That's why I'm here at Yolk, to build friendships and relationships, maybe even things not related to my project. But if I'm able to help someone, that is what gives me a lot of satisfaction. 
Speaking of Yolk, what are your impressions?
I think Yolk is great. I think you guys are building a community and focusing on the collaborative aspect. It's not only a great facility and location but also about building the right people and personalities that can get along and help each other. That's what I like about it. That's why I chose it. Earlier, I was at another coworking facility. It was very nice and very high end, but there were no interactions at all. I would work there for days and I would speak to no one and no one would speak to me. I'm a chatter-box and I think I need to sprinkle my focus towards collaborative work. So, I simply didn't feel good there.  
But since I've been at Yolk, I have really felt good after work. I even went out on a double-date with one of the Yolk members, and that was a lot of fun. Being in Poland for just a year, sometimes it is hard to build your friend network and if I can combine that with work it's very enriching. So, it's Yolk's focus on community combined with a great facility. I think that's the right way. You guys are smart to build your business on that. 
Here, I've seen people being curious about what others are working on. And then offering help to review my project or asking for help in their project. I think that this collaboration makes it unique. 
I think that if after working here for six-months to a year I didn't show up for a day, someone would reach out to me. Being here, I think they would know me well enough and care about me well enough, where if I was not here they would check in with me. That is the metric of belonging.
At Yolk, membership is not just about a desk. It's a live office
 where friendly collaboration, brainstorming, and socializing is the norm. And, once a month we collect all the interesting internet content our members have found and send out the Hatchlinks Newsletter.